First2Warn

The system is completely hands-off. There is nothing to run on your computer. At our servers, software is monitoring the National Weather Service bulletin feed 24 hours a day.
Alerts
If a Tornado, Severe Thunderstorm, or Flash Flood Warning is issued for your county, First2Warn will analyze the warning track (called the "storm polygon" in NWS terms) and determine what locations will be impacted. You will then receive an instant email listing the parts of your area that are threatened, and who remains in the clear.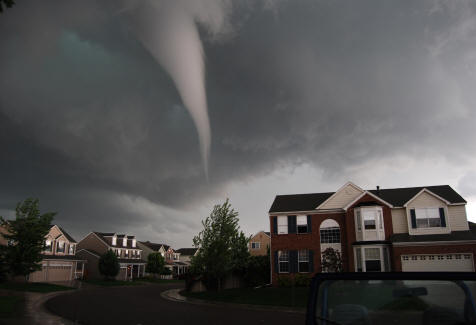 Site Specific
Your location will also have a permanent website to access, which will plot the warning on a Google map so you can get a visual idea of the path of the storm.
Full Data Suite
In addition to these warnings, any other product issued by the National Weather Service (daily forecasts, watches, extreme heat/cold, hurricanes, etc.) can be disseminated via email within seconds of being issued.